Guys. Seriously. I am floored. I can't believe the response, stories, testimonies I am hearing on a daily basis about how you are using your creativity in a way that is drawing you closer to your relationship to God. Thank you so much for sharing, in exchange I wanted to open the door on this recent discovery of mine, something I started as a branch of my
journaling bible
.
I bought this
traveler's notebook
thinking that I would use it as a art journal sort of thing, but I suppose that never inspired me enough to get started because it just sat there. Then as I was exploring the idea of
a journaling bible
the thought of being creative in my prayer life really sparked something. I wanted to have one place to document the prayers that I pray over my children on a daily basis. My intentions aren't to document every single prayer obviously, but to have a book I could hand off to each one of my children when they are adults.
My mother in law is a prayer warrior, I know that wherever I go her prayers have already been. In fact she was praying for me before I ever met Jonathan as she would pray for his future wife when he was only a child. Prayer doesn't come as easily to me, my prayers are often short and sweet are rarely shared with others. Even though I pray with my children, I want them to know that they are on my mind constantly. When I walk by their messy rooms in the morning I pray for their day at school when I pack their lunches I pray for their friends, when I give them that final kiss at night after they are fast asleep I pray for their uniqueness and how I hope they hold on to that.
Now that we have touched on the why, let's talk a little about the how;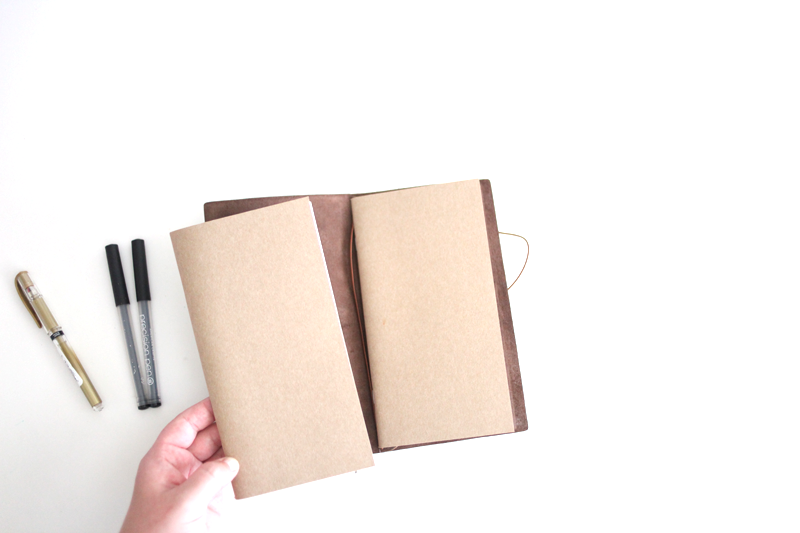 The reason I decided to use
this journal
is because I can use ONE notebook for each girl. You see these journals allow you to insert
different notebooks
within the same cover. My thought was as this project contrinues and books fill up I could set aside each notebook, one for Jaden and one for Addison and give them their very own journal filled with prayers.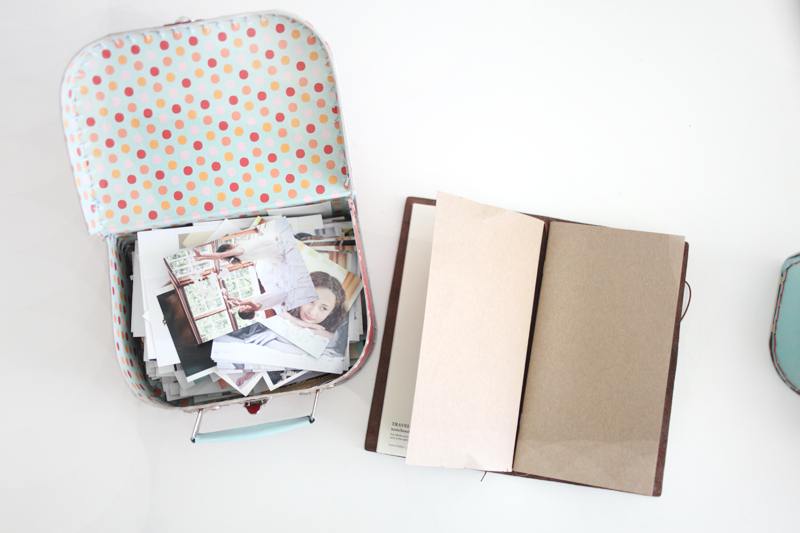 For the photos to include in the journal, I didn't want to put pressure on myself to take a new photo for the journal. I don't know about you but I have this little container filled with all the different photos I have from other projects that are either extras (I will often print more than one) or the wrong size etc. I decided just to use photos from this container for this instead.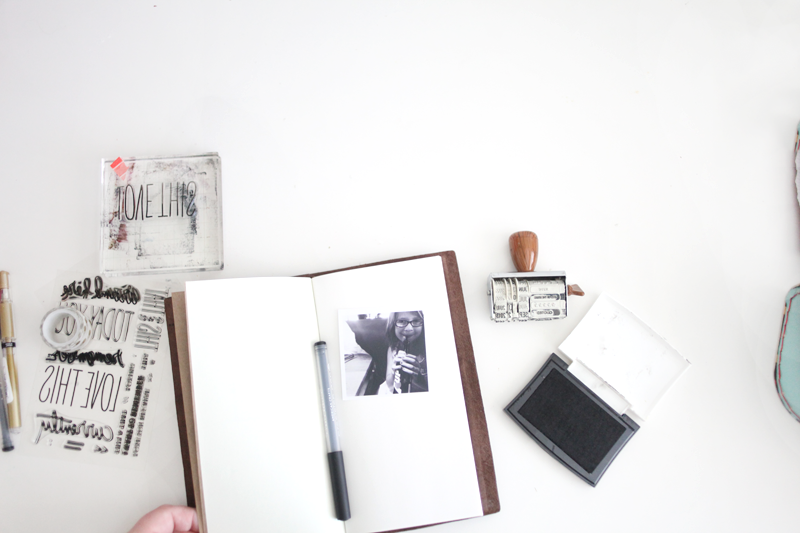 I decided to start the journal with two photos of the girls doing something that makes them happy, that is uniquely them. I find that is what I pray the post about that they continue to SHINE in the way God made them. I want them to know I SEE THEM, I see their unique characters that make them so special. I then selected the "love this" stamp from
Ali Edwards
.
I kept it very simple from there, just adding a bit of washi tape at the top to hold it down. I then used my journaling pen to jot down some lines and journaled my prayers out on top of them. I made sure to use a date stamp at the top so as the girls look back at these they will have some context as to when it was.
What I love about this idea is that it was very easy to duplicate for Jaden's notebook. I did all the same steps only adding a unique prayer for each child. This workflow would work for any number of children. I have some ideas on a marriage prayer journal as well, but there are some different ideas I wanted to share there, so that will be saved for a different day!
Thank you so much for joining me today, I hope you have an wonderful day!
go.be.inspired.
Shanna