Last year I asked my friend Chantal if she would be interested in helping me pull together a gratitude mini kit and create a blog series around it. She agreed, and came to the table with some amazingly inspired ideas. We both blogged about it and I don't think either one of us imagined the response that we got. You guys reacted in a way that set the idea on fire, you really brought it to life. It was so much fun to see how everyone was documenting their gratitude. As a thank you we have taken it a step further this year and partnered with Studio Calico to bring you a class with MORE content, MORE product, MORE inspiration and even MORE ideas .... GRATITUDE DOCUMENTED!!
This is the first class that I have taught at Studio Calico that is really going to dig deep into the idea of gratitude. It is my hope that you will grab a warm cup of tea, your favorite fall blanket and curl up with a journal to get the ideas flowing before we even start our creative process. Gratitude is so much more than putting together a beautiful mini album, when you are done with this I am positive it will be something you cherish for many years to come.
I feel so blessed and humbled to work with some of the best in the industry as

Jamie Waters, Lexi Bridges, Chantal Philippe will be joining me to bring this class to life. I seriously can NOT wait to see what these talented ladies come up with!
In gratitude documented we we be going

in depth prompts to help you explore all of your gratitudes from this year, super simple tag book minibook that you can tailor to your own style, 3 videos, message board and class challenges, I will be there every step of the way to help encourage you, Jamie will be adapting the ideas to a WRMK 4x4in album, and we'll wrap up by Thanksgiving so you can share your project with your loved ones.
As with all the wonderful classes at Studio Calico, we have teamed up to provide you with supplies that will inspire you as well as work seamlessly with the class. The stamp set is one of my faves with fun sentiments in my signature style along with elements you will find yourself reaching for over and over again. I can not wait to explore these more with you in class!
Even though class does not start until November, the fun starts now! In classic Studio Calico style they have already loaded the class up with some digital goodies for you (the cut files and cards are available at this very moment and the digital stamps will be in there very soon!)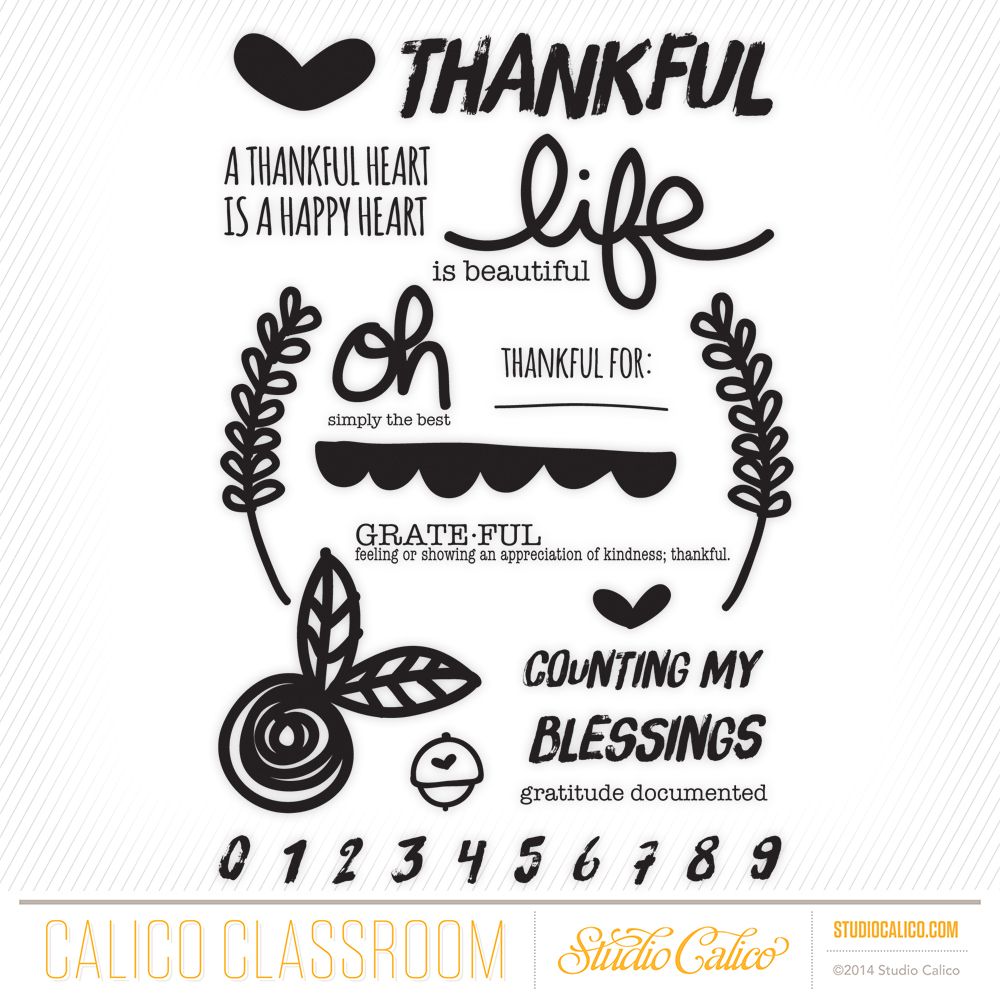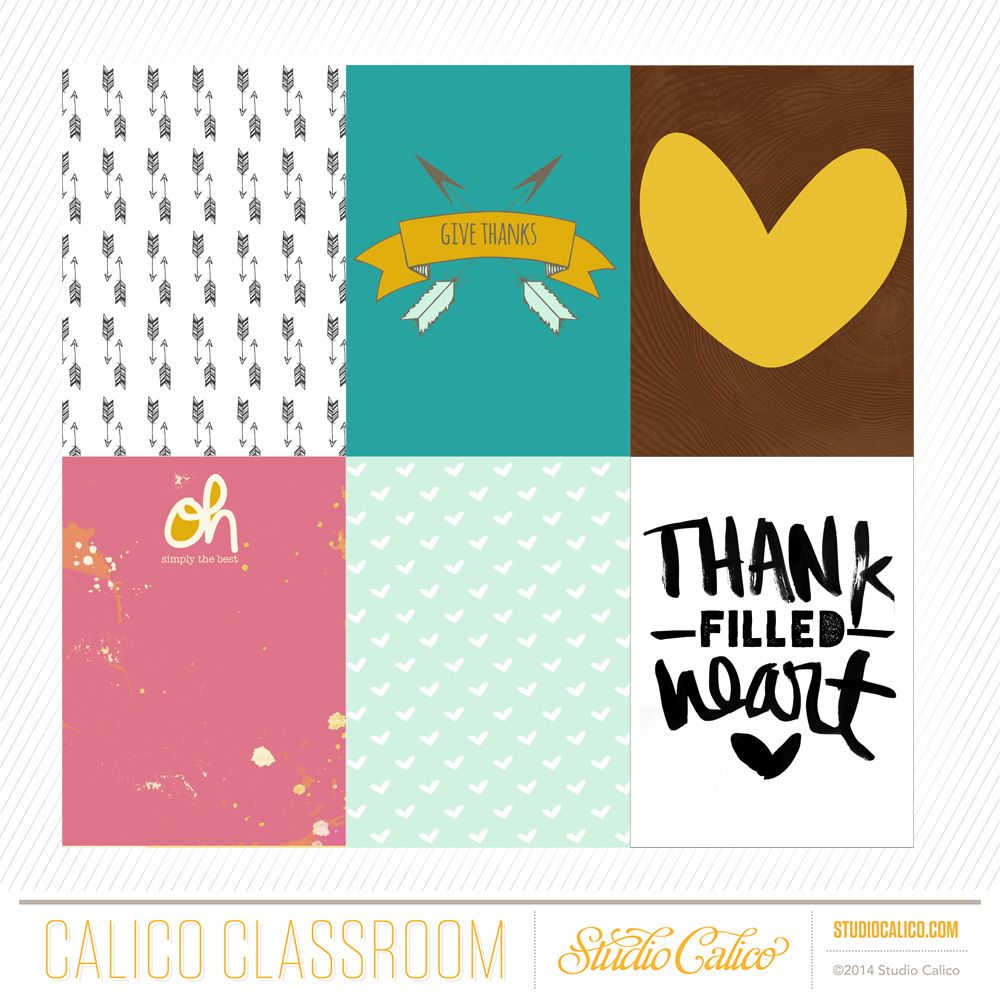 oh and one last thing....
I want you to know that I am VERY grateful for each and every one of YOU!! Blogging doesn't come easy to me, I forget to post, or don't know what to post about, but the support I have seen on this blog in the past couple of months is just stunning. Thank you from the bottom of my heart!