Good morning!!! Thank you for stopping by today, I have a wonderful guest! Debby is a leader, teacher and friend in the scrapbooking community so I was excited to see her step into the illustrated faith world. One thing I find so interesting about how God is working through this movement is to see who I have walked along side with in the scrapbooking community for so long stepping up and sharing their faith, it's such a beautiful thing! Please give a warm welcome to Debby!!!!
Hi! My name is Debby Schuh and I live near Buffalo, New York, with my husband Dave. We have two sons who live across the country – Jeremy in Iowa with his wife Becca and Brandon, who is in the Army, stationed in Washington, DC, and engaged to be married this June. We miss them terribly!
I am a life-long scrapbooker and am so incredibly blessed that my hobby has become my career! I travel and teach scrapbooking and paper-crafting classes across the US and the world. I love what I do – to meet the nicest people all over the world, to travel to amazing places, to inspire my students to tell their stories and preserve their memories and teach them techniques and make cool projects –
it's the best job ever!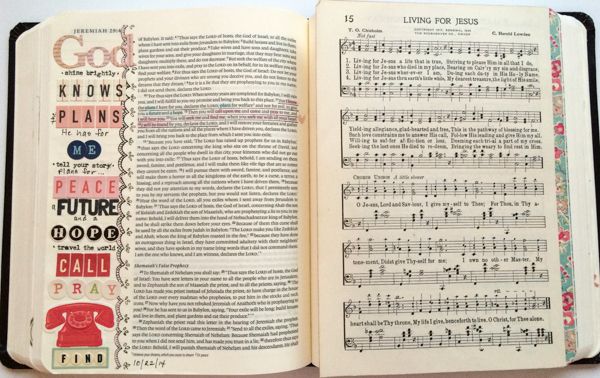 The most important thing to know about me though is that I don't want to take credit for any of it – every single thing I do, every place that I'm honored to go, every creative idea I have comes only from God. He is the One who helps me and gives me everything I need to do what He wants me to do.
Last September I came across Shanna's blog and saw the Journaling Bible for the first time. I loved it! It never, ever occurred to me to use my scrapbook supplies in a Bible! I've read and studied the Bible all my life, even graduating from a Bible school and a Christian university, but that is one of the things I love about the Bible! It never gets old, and you are never done studying it! For the last couple years I've just been reading my Bible on my cell phone, but now reading and thinking and then pulling the main ideas into the margins of the Journaling Bible has made it fresh and alive to me in a brand new way. It's fun!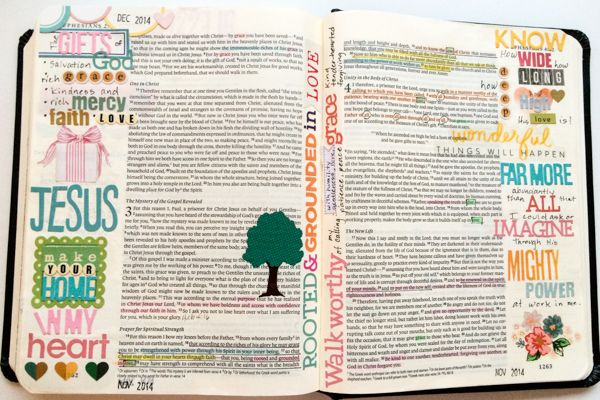 I read a little bit and then think about what God wants to teach me, how He wants to change me - highlighting important words with my colored pencils and placing stickers and rub-ons and die cuts in the margins with my writing in between, sometimes adding pages from an old hymnal to the edge of a page with washi tape. The two pages in the picture above were done over about six different days. I like to study one little section at a time and then how the words stay with me all day long.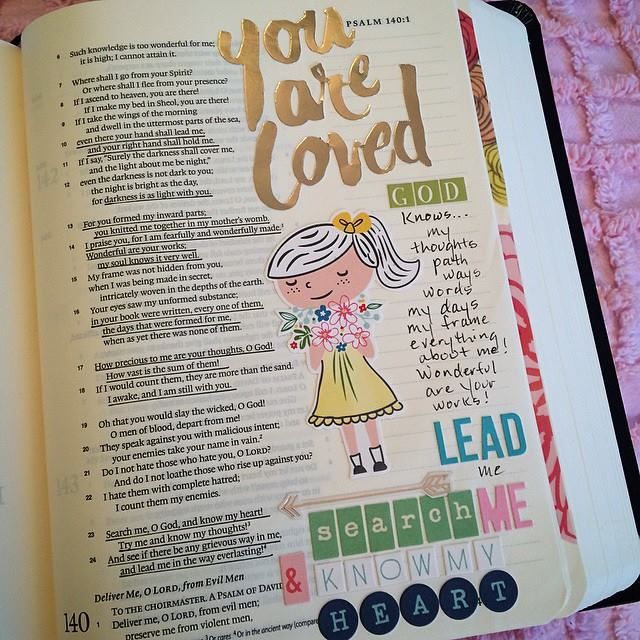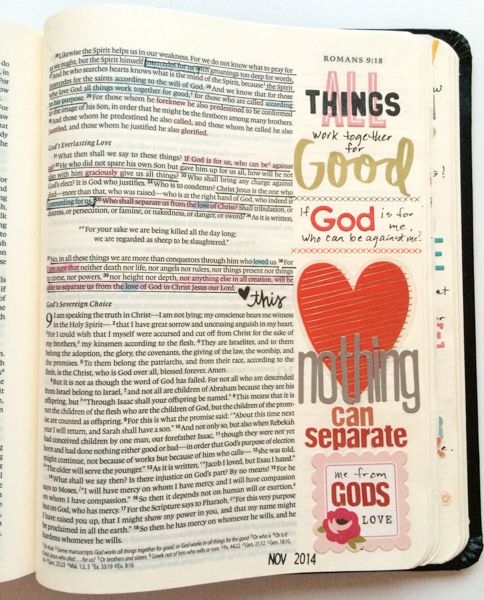 I can truly say that having a relationship with God, trusting Jesus everyday, and relying on Him is an adventure! I'm always on the lookout for how He's working and see His "finger-prints" all around me. I hope to meet you somewhere along the way at a store or event where I'm teaching or stop by and say hi at one of the links under my photo. I'd like to give a new Journaling Bible to someone on my blog, so if you leave a comment there, I'll draw a name and send one out!
Debby you have left me wanting to pull out all my alpha
stickers and just get lost in my bible for a while, thank you friend!!!!
go.be.inspired.
Shanna